WTI Awarded SOF Core Support IDIQ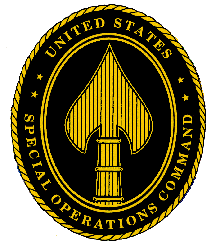 Webworld Technologies, Inc. (WTI) today announced it has been named an awardee on a multiple award $950M Special Operations Forces (SOF) Core Support Indefinite Delivery Indefinite Quantity (IDIQ) contract vehicle by U.S. Special Operations Command (USSOCOM). The SOF Core Support vehicle provides U.S. based and globally assigned SOF missions with subject matter expertise and knowledge to support USSOCOM's stability, agility, and reach.
In receiving this contract vehicle award, WTI is excited to partner with SOCOM and to leverage our A+ team of accomplished firms that provide the full scope of services to meet any SOF Core Support need. Combined we have 75+ years of experience deploying a workforce of more than 30,000 highly trained personnel throughout the U.S., U.S. Territories, and five continents.
"We are ready and eager to provide SOCOM with services of excellence and showcase our commitment to sustain and improve readiness and effectiveness. We have seen significant contract vehicle growth in the past year. We will continue to meet and exceed our client's mission and look forward to supporting USSOCOM with high quality performance." says Tanice "TK" Gonsalves, President Federal at WTI.
Companies awarded this contract have been vetted and pre-determined to have substantial capability to deliver SOF Core Support services. These services include Education and Training, Management, Program Management, Engineering/Technical, Professional, and Administrative Support Services delivered by highly qualified subject matter experts.
About WTI: WTI offers specialized technical expertise and the full spectrum of training capabilities to include classroom, distance learning, AR, VR and gaming. Our management is focused on the end-state: systems, devices and products that apply new and emerging delivery platforms and are appealing to the Warfighter.
WTI provides a management approach founded on proven industry standards and best practices. Our accountable and metrics-driven approach integrates our validated Capability Maturity Model Integration® (CMMI) for Development (CMMI-DEV) Level 3 rated delivery framework.
https://www.wti-solutions.com/wp-content/uploads/2020/03/WTI_2019-Logo_Registered_MM_02-copy.png
0
0
WTI
https://www.wti-solutions.com/wp-content/uploads/2020/03/WTI_2019-Logo_Registered_MM_02-copy.png
WTI
2020-05-07 21:37:11
2020-09-27 21:03:21
WTI Awarded SOF Core Support IDIQ