DHA OMNIBUS IV Military Medical Research and Development Contract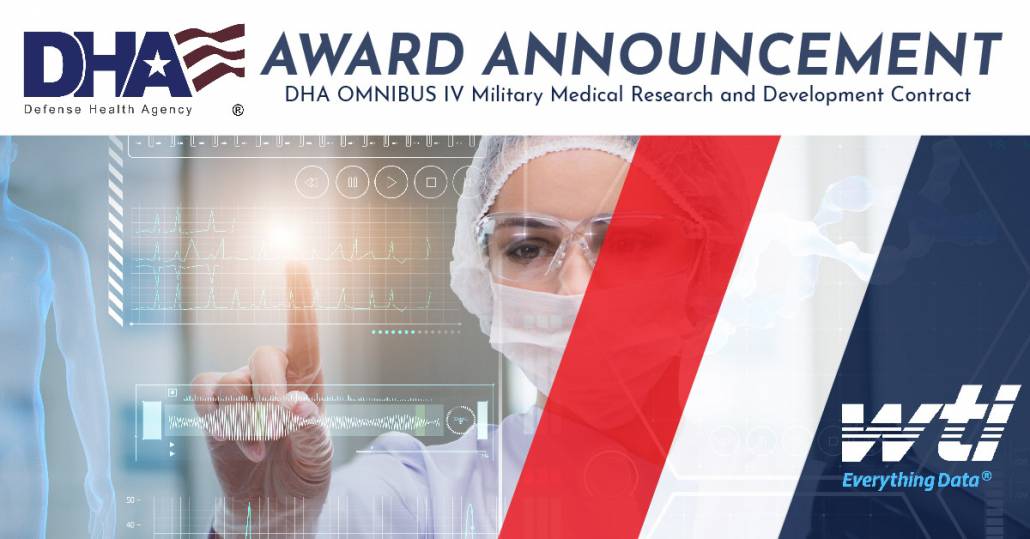 Webworld Technologies, Inc. dba WTI has recently been awarded a prime position on the awarded DHA OMNIBUS IV Military Medical Research and Development Contract. This is an indefinite delivery/indefinite quantity (IDIQ), multiple-award contract, with a potential total value of $10 billion.
The Department of Defense has an on-going need for discovery and integration of innovative medical knowledge and material solutions to continually enhance Force health readiness, resilience and rehabilitation. OMNIBUS IV is designed to enhance the related medical research and development programs of the Department of Defense. The OMNIBUS IV requirement provides for a broad range of health-related research and development and support services that are separated into four Market Segments:
Research and Development (R&D)
R&D Support Services
Regulatory Processes
Translational Science Support and Services
WTI is proud to support this very important mission awarded contract vehicle. We understand the importance of High-quality health care and how it helps prevent diseases and improve quality of life. Now more than ever we realize the importance of healthcare and all the areas of research and development. Our team of experts want to help create significant change within DOD medical communities with even the hopes of saving lives.
Our President, Tanice "TK" Gonsalves, commented that "we understood the mission of this contract from the start and view the importance of medical services and medical research as one of the highest. With the aid of research and development, opportunities to discover new treatments, utilization of existing treatments and the evolution of how technology builds the fiber to advance healthcare, become extremely possible. We welcome and appreciate this opportunity to serve and to contribute in myriad ways under this contract. WTI believes that our combination of strong medical research and development, medical support services experience and technology solutions, will help us dominate in this market.
For more information, email [email protected]
https://www.wti-solutions.com/wp-content/uploads/2020/03/WTI_2019-Logo_Registered_MM_02-copy.png
0
0
Brent Reitze
https://www.wti-solutions.com/wp-content/uploads/2020/03/WTI_2019-Logo_Registered_MM_02-copy.png
Brent Reitze
2022-05-31 15:47:53
2022-06-10 12:27:18
DHA OMNIBUS IV Military Medical Research and Development Contract